In the 21st century, far too many people are trapped in the darkness of sex trafficking. Out of Darkness is on the frontlines every day rescuing these individuals.
Out of Darkness' Princess Night outreach is working to break the cycle of sex trafficking one woman at a time. Every Friday night Princess Night volunteers share a message of God's love, hope, and restoration with these misused and hard-to-reach women by handing out roses and handwritten cards of encouragement and scripture.
Out of Darkness Opened a house in an area of Columbus where street prostitution occurs to provide lunch, offer clothes and toiletries, and facilitate activities centered around hope, trust and love. Women forced into sexual exploitation by the physical and mental manipulation by others or for addiction or survival can have a place to drop in and learn to trust and dream again.
Once an exploited woman risks leaving the life and calls the 24/7 hotline, a rescue team will pick her up and take her to our safe house. Out of Darkness Columbus provides an immediate, short term safe refuge that's fully staffed and trauma informed, with the goal of placement into a partnering long term program.
The safe house is now open.
Join our email newsletter! We respect your inbox and promise not to spam or share your email with a third-party.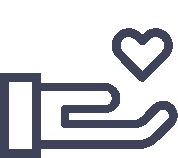 "Whoever is generous to the poor lends to the Lord, and he will repay him for his deed."
Out of darkness columbus
Event Calendar